Backyard DIY Projects
---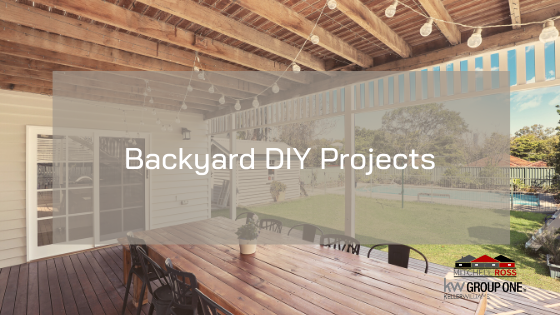 Summer is not right around the corner. It's HERE! Making it a perfect time to start planning some fun projects for your backyard. Whether you are looking for ways to entertain for a summer BBQ or you want to surprise your partner with an improved aesthetic, here are a few DIY projects that help make your backyard even more special.
Fire Pit. You can now purchase a fire pit from the store, and if you buy the stones and materials yourself, you can make a fire pit for under $100. Get ready for s'mores around the campfire right in your backyard.
Tree Swing. Making a tire swing is another cheap project that you can do in less than a day. You will need a chain, rope, a drill, wood for the seat, and a healthy tree to hang it from.
Garden Beds. This is an excellent project for DIY lovers... that have a green thumb, of course. Garden beds are perfect for homegrown herbs and vegetables. Make sure to use cedarwood for the bourders. It is the most resistant wood.
Outdoor Lighting. Brighten up your backyard with some easy lighting ideas, hanging lanterns, wired lights around your trees, or adding some solar fixtures along your walkway. Make your backyard a soothing retreat at the end of your day with ambient lighting.
Bird Feeder. Welcome the neighborhood birds by creating a bird feeder. Ensure the feeder is away from windows and sliding doors and set a little higher so no other animals can reach it. Get ready for some lovely bird songs.