Why Waiting to purchase a home could actually cost you
---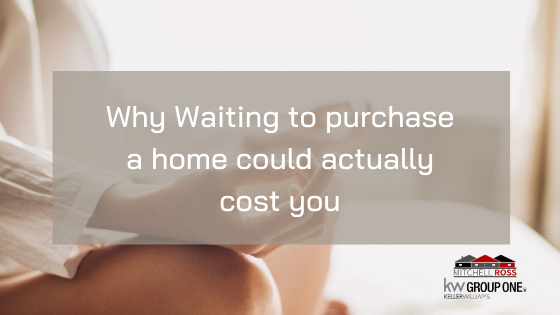 Many buyers are on the fence trying to decide if now is the time to buy or if waiting is a better option. Some already own, some are renters, and some still live at home. 2020 taught us that our homes were not ready to accommodate working from home and homeschooling or being confined to one area with our families.
There are two questions I encourage you to think about
Do I believe home values will be higher a year from now?

Do I believe mortgage rates will be higher a year from now?
Maybe before the pandemic, you were already looking to make a change. Interest rates are still low, and yes, they will gradually rise over the year.
Mortgage rates are still hovering around 3.5, 4ish and will continue to rise as the economy recovers gradually. As interest rates increase, buying power goes down. You should be aware of what you can afford and how the interest rates will affect your purchasing power.
Home prices are currently still on the rise and look like they will not make a turn. They may steady out. With building costs still increasing and Reno being on top lists for places to move, the thought of home prices dropping just doesn't make sense. Supply and demand play a massive factor in home prices.
When thinking of buying many times, buyers think about the nonfinancial benefits and don't give much thought to the financial side. The economic benefits make it clear that doing so now outweighs waiting until next year.