Are we in a bubble 2021
---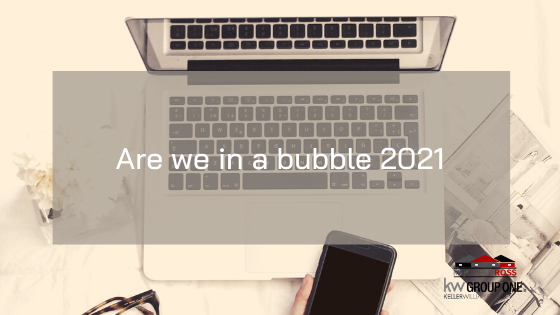 Our Favorite question... Are we in a real estate bubble?
I know many of us have negative flashbacks to 2009ish. Rightfully so, the economy collapsed, people lost their homes, jobs, families, and so much more. So when someone brings up the question of are we in a housing bubble, the first reaction is NO!
"I feel very strongly that we are not in a housing bubble simply because of the excessively low inventory," says Anthony Lamacchia, CEO, Lamacchia Companies, Waltham, Mass. "It is impossible for the housing market to tip over in the next two years."
The shortage of homes for sale is just one reason the US housing market is not in a bubble. Lenders are far more cautious than they were in years prior, and many new rules and measures have been put into place to make sure people can get and keep a mortgage in the first place.
Homes are increasing in value, receiving multiple offers, with some of them over asking, and a majority of the homes being purchased in Reno specifically are bought as all cash. We are seeing about 51% of the purchases in Reno being all-cash offers.
According to the National Association of Realtors, during the housing market in 2007, there were 4 million homes on the market. This past March 2021, there were 1.07 million homes on the market, which is down 28.2% from the prior year.
Low inventory is an ongoing issue in many States with no real fix in sight. The lack of supply alone shows we are not in a bubble.
The lack of supply comes in part from the extremely low projections of new homes coming on the market.
With increasing prices of lumber and other materials, the production of new homes may decline because of the supply constraints.
Millennials are expected to continue to drive the real estate market for the coming decades. With nearly 5 million millennials turning 30 this year and similar numbers in the coming years, many are looking to make significant changes different than five years ago.
Mortgage rates are slowly beginning to creep up. There doesn't seem to be anything halting buyers from purchasing and taking advantage of the low rates with no signs of a spike.
The Federal Reserve supports the housing market by keeping short-term rates low for buyers, and they intend to keep this habit until 2022.
Many people learned a lot from the last bubble, with only 5.8 percent of sales being bank-owned, foreclosures, auction sales, or short sales. This is the smallest percentage since 2003 and significantly lower than the 42.2 percent in the first quarter of 2009.
Rising home prices have increased equity for millions of US owners. One in three of the 55.8 million mortgages have loans 50 percent or less of estimated market value. The high equities give many homeowners the peace of mind to sell and have enough to go into their next home.
As we approach the third quarter in just a few weeks, home sales may decline because of the lack of inventory, and mortgage rates will slowly begin to climb. And those changes should be gradual, rather than bursting.
If you are looking to discuss the value of your home or want to talk about options within the market, I am here to answer any questions you might have.
If you are looking to sell and rent, sell and buy, or even sell to move onto a new adventure, I am here to support you and walk you through the process no matter what you are looking to do.