10 Things to keep in mind when selling during the Winter and how to prepare yourself
---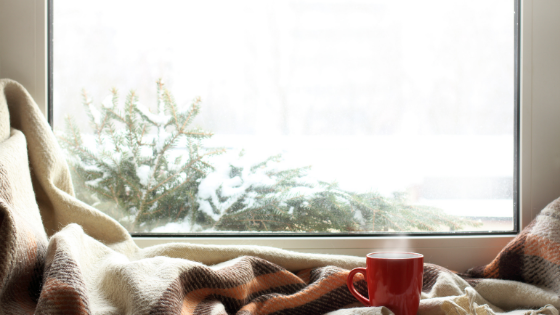 1.Buyer demand is still high. Especially now, inventory is still low, and the buyers that are highly motivated to find their home are still searching. Less serious buyers have stepped away and put searching on hold until after the new year or even waiting until Spring.
2.Seller competition is lower. People want to be home for the holidays and not in between homes, with packed boxes all around. Many sellers want to pick back up in the Spring if they have not accepted an offer by now.
3.With more holidays and days off, buyers have more free time to see homes or attend open houses. Even with hybrid school and work from home, buyers need all the time they can get.
4.Agents have fewer listings and active buyers, so attention to detail goes up. Giving the agent a better opportunity to market and discuss your home with potential buyers and other agents.
5.November listings are ideal for end-of-the-year tax benefits. Many people plan to close their homes before the year-end to take advantage of the tax benefits. With the average days to close being closer to 45, buyers must get into a contract by November to close by the end of the year.
6.Curb appeal can be less dreamy in the winter months as snow covers the landscaping, trees are missing leaves, and winter months bring early sunsets. Decorate the outside of your home, and shovel the driveway to give a little winter curb appeal.
7.Less multiple offers because of the buyer pool slowing. Typically this would be true and might be in many areas. The buyer pool has slowed slightly, and we still see multiple offers on homes.
8.Holidays Delays - closing by the end of the year can be tricky if you don't get under contract by the right time. Having an agent and a strong buyer's lender help get the job done.
9.Lowball offers from buyers hoping to get a deal by the end of the year might miss out on their ideal home, with inventory being low when a seller wants the full list price.
10.The agents "working" during the winter months are full-service, hard-working agents. Over 80% of agents check out once Halloween is over and don't show up back in the office until Super Bowl weekend is over.
Your home sale and purchase are essential. Make sure you are using an agent that knows the market and how to get your home sold no matter what the month or season.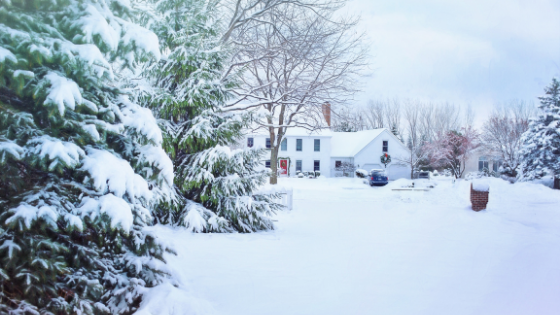 Ways to prep for selling
Tours and photos should be at the ideal lighting time. If you can schedule showings during peak lighting times
Professional photography ALWAYS makes a difference!
Hire the right agent that knows what's going on in your current market that can get the job done. Simple. Hassle-free—the shortest amount of time.
You are pricing correctly. Your agent will be able to help you with this by giving you ideal ranges and helping you narrow down what your home should list for in today's market. If there is a specific timeframe you have in mind, make sure to voice that to your agent, so they can consider that when giving you a pricing strategy.
Preparing for a showing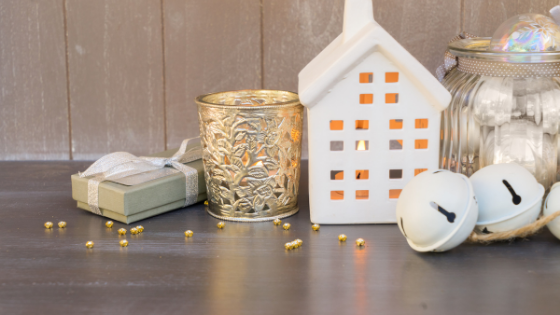 Keep decorations simple and to a minimum.
You cant celebrate the holidays without decorations... It's just not the same. So keep decorations to simple, tasteful holiday decorations. If you have a tree, limit it to one and have only a few empty packages wrapped under the tree.
Make the house smell good.
Baking cookies is the quickest way to get your home to smell like the holidays. You can even leave them out for potential buyers to snack on as they tour your home.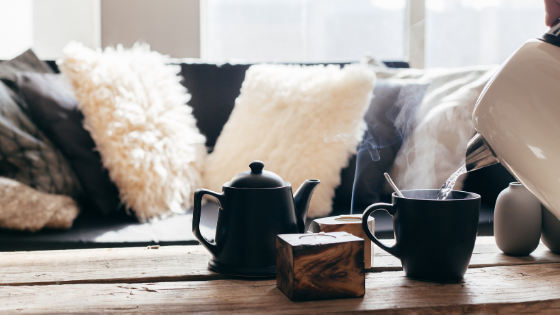 Cozy it up.
If your home isn't already cozy, consider adding warm colors and throw blankets throughout the house. If you have a fireplace, turn it on before you leave for the showing.
Turn all the lights on before leaving the house.
Since daylight is limited, bring as much light as you can into the home. Please don't leave it up to the agent and the buyers to turn on all the house lights.
Curb appeal.
Clean up the outside walkway. Shovel snow and light the walkway to create a more welcoming entrance. Add a cute welcome mat for visitors to wipe their feet on before entering.
Heat it up.
During the winter months, drafts are more noticeable. Make sure to welcome the new potential buyers into your home with a little warmth. If you haven't serviced your HVAC system for a while, now is the time to do so. Before repairs or maintenance fixes are suggested on the inspection report.
Clean your gutters!
Not only for the safety of yourself and your home but overflowing, broken gutters are definitely not a selling point for buyers. Clear out leftover leaves and debris that have not naturally washed away.