Fire Safety and Creating a Plan
---
When disaster strikes is the wrong time to start thinking about what you are going to do. Having a plan in place for when disaster strikes is essential to getting your furry friends, family, and yourself out safely.
October is Fire Prevention Month here are a few tips to prepare your home and ways to help get your pets out.
More than 2 million fires are in the united states each year, and three-quarters of those are residential. The place we call home, our safe place, the place that we spent so much time over the past 9 months.
Check your smoke detectors. Seems simple right... yet 3 out of 5 home fire deaths didn't have working smoke alarms. They should be tested months, and each section and room in your home should have a fire detector. Smoke detector manufacturers suggest that you should completely replace them every 10 years.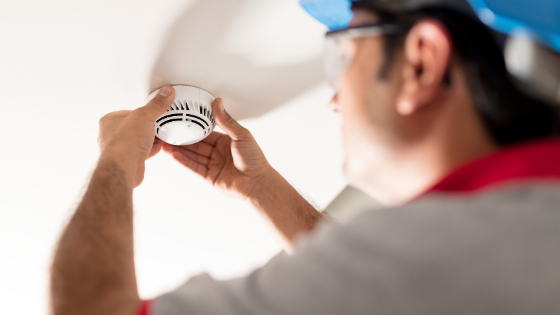 Have fire extinguishers in a few places around the house. A few key areas that should have a fire extinguisher readily available are the kitchen, garage, and any type of workshop or hobby room. Having a fire extinguisher will come in handy to extinguish a smaller fire in your home. Like smoke detectors, they should be checked regularly and if you have any questions, contact your local fire department.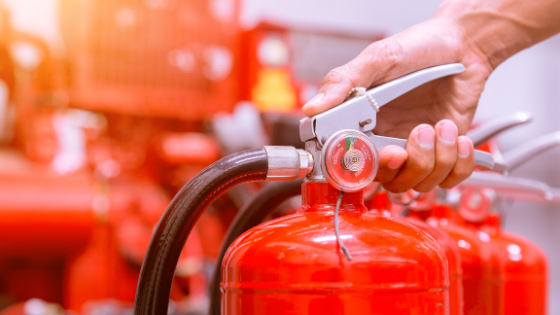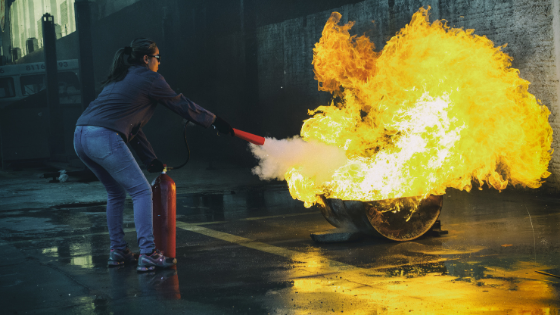 Educate children about the dangers of fire. Over 100,000 fires are started each year by children under 5 years old—teaching STOP, DROP, and ROLL if their clothing is on fire, what firefighters do, not to be afraid of them, and what to do if someone is playing with fire. These are a few good starting points, and fire safety with children should be taken very seriously.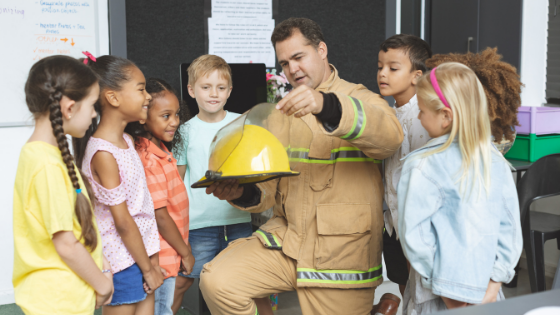 Creating a safety plan for your family. You can visit the American Red Cross website and search for Create Your Emergency Plan in Just 3 Steps. We have attached the family disaster worksheet for you to fill out. Create plans for each of the disasters you or your family can experience in our City. The last thing you want to think about during a disaster is all the minute details. Once the plan is created, discuss it in detail with your family and often run through a practice scenario. That way, everyone is on the same page, and any kinks can get worked out ahead of time. One major tip is to have a few escape routes. That way, if one is blocked, there are other practiced options. This step may include cleaning the window tracks, showing children how to remove the window screens, and finding any obstacles that prevent an easy exit.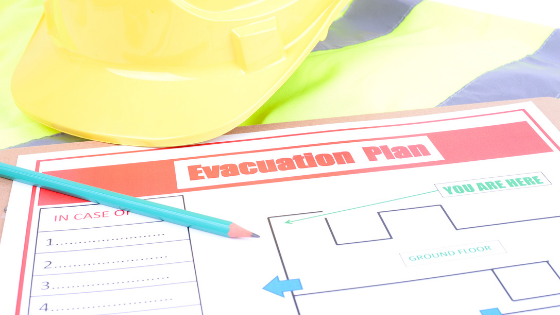 The escape plans are not for just us humans. It's time to think about those four-legged friends.
For many years our fur babies were all we had. That meant we needed to put together a plan if a life-threatening disaster were to happen. Most homeowners may never face disaster, and being prepared for your family and pets is essential to not losing everything. We have all seen movies, and the news, giving us many ideas on how to escape during these times. Actually planning, and discussing a few key topics will help when disaster strikes to make sure you get yourself, family, essential items, and our fur children out safely.
Keep in mind Cats, and Dogs react vastly different when disaster strikes. These tips will help ensure a safety plan for yourself and your pets.
Microchip your pets
Microchip your animals for the just in case... Micro Chips are placed under the skin and are roughly the size of a grain of rice. They have identification information on them and help return pets to their owners.
Pet rescue decals can be purchased from your local SPCA or Amazon, and they are designed to notify firefighters or emergency personal how many and what kind of animals are within the home.
They need a buddy system, during the evacuation, one person should be responsible for leading them out of the home. This person should also know the dog's safe place or hiding spots if they have trouble finding them.
Pre-packed emergency bag
Have an emergency bag containing dog food, a leash, collar, treats, toys, and a blanket. Dog food has a very long expiration date, so you can pack it today and be prepared. Disasters don't have a start and end date, so having some pre-packaged items that make them feel comfortable will help remove some of the stress once the disaster stiles.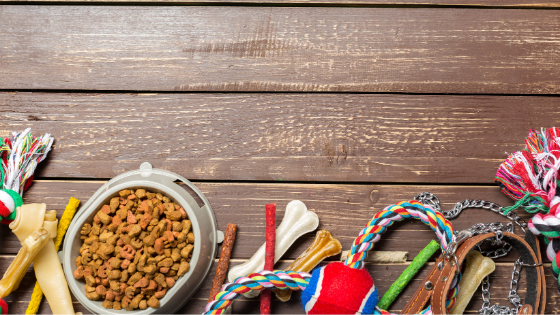 Practice makes perfect
Only when you practice does the panic go away. Run through the steps over and over will not only ensure you become comfortable, but it will also help your fur friend understand the evacuation plan.
Neighborhood watch
Yes, knowing thy neighbor can come in handy. If you need a place to stay, need to call upon a friend to rescue your pet, or maybe they can take your pet in until you can go back home again. Having a support system in place removes stress.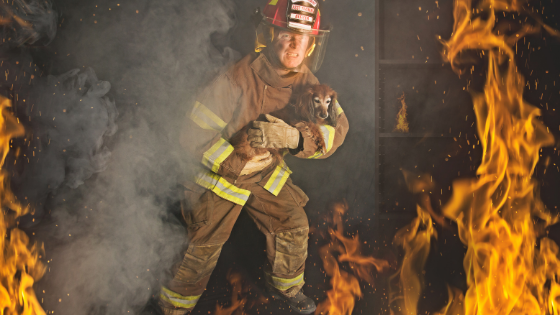 Having a plan in place ahead of time for ourselves and our pets will help when life shows up without a "save the date" card. I know that our fur babies mean the world to us, how about your fur children?