Fall Inspired Apple Recipes
---
Fall is here! Ok, maybe not the weather, but the season started September 22nd. Everything pumpkin is out, and Halloween decorations are beginning to make their way into homes. National Apple Day is October 22nd this month. Apple Hill is open and ready for visitors.
If you find yourself with an abundance of apples, here are some great recipes to keep in mind.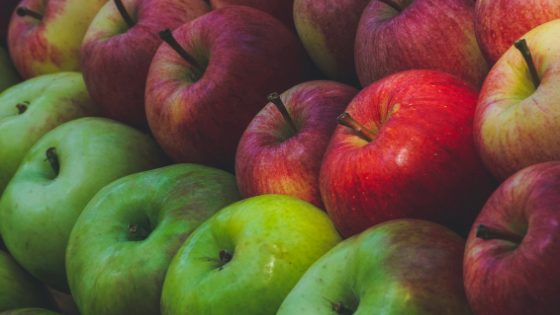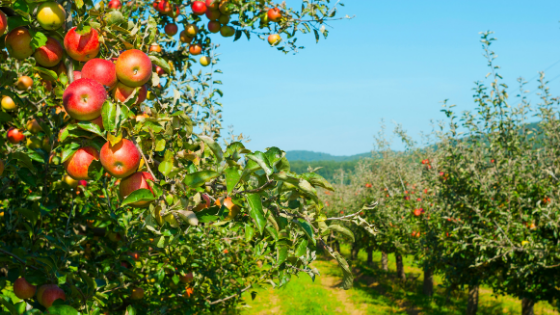 Slow Cooker Apple Cider
After a long day, there is nothing better than getting cozy on the couch with a warm cup of apple cider. This super simple, drink is extremely yummy and makes your home smell amazing.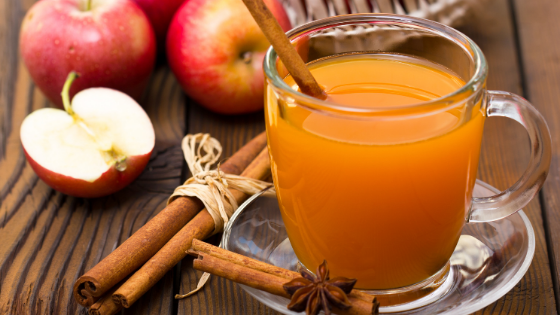 Ingredients
8-10 medium apples

1 orange

4 cinnamon sticks

½ tbsp whole cloves

1 ½ tsp whole allspice

½ -1c brown sugar – depending on preferred level of sweetness

Water
Directions
Core and quarter apples and add to slow cooker.

Peel orange and separate into pieces, then place in the slow cooker

Add cinnamon, cloves, and allspice

Fill with water until all ingredients are covered (near the top) then stir

Cover and cook on low for 8-10 hours

OPTIONAL – mash everything with a potato masher. This released the juice from the apples and orange and makes a more robust tasting cider

Strain cider

Add sugar to taste – pro tip, start with a little bit and taste. You can always add more

Serve and Enjoy!
Homemade Applesauce
Homemade applesauce will save you money and customizable with the amount and type of sugar used. Applesauce can be added to pork chops, meatloaf, meatballs, and hamburgers for an easy weeknight meal.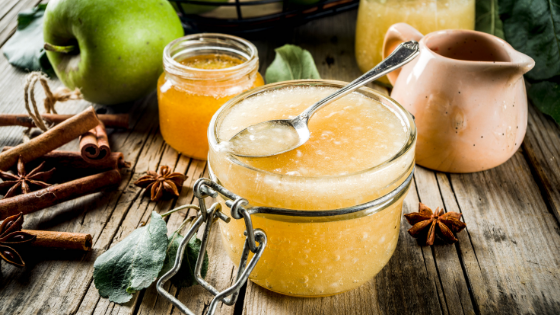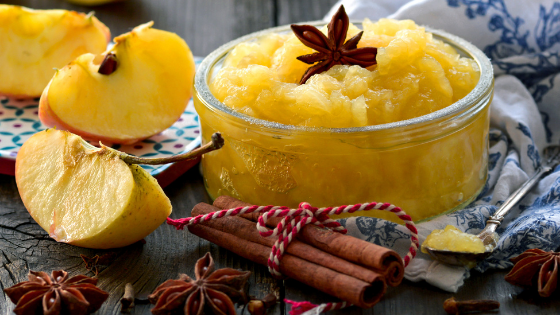 Ingredients
6-8 small/medium apples, peeled, cored, and chopped

3 tbsp granulated sugar or your choice of sweetener

¾ cup of water

½ tsp cinnamon – add more to taste
Directions
Combine all ingredients in a saucepan

Cover and cook over medium heat for 20 minutes or until apples are soft

Cool and mash with a potato masher or pulse in food processor
Apple Pie
I remember making peach cobbler and apple pie with my grandmother when I was a child. Nothing is better than a homemade apple pie. Over the years, we have evolved and have made homemade vanilla ice cream to go along with it.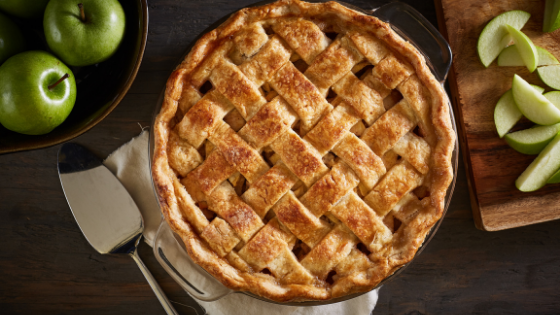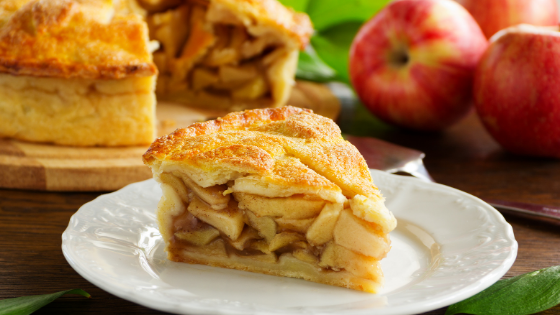 Ingredients
1/2 cup sugar

1/2 cup packed brown sugar

3 tablespoons all-purpose flour

1 teaspoon ground cinnamon

1/4 teaspoon ground ginger

1/4 teaspoon ground nutmeg

6 to 7 cups thinly sliced peeled tart apples

1 tablespoon lemon juice

Pastry for double-crust pie

1 tablespoon butter

1 large egg white

Additional sugar
Directions
1.

In a small bowl, combine the sugars, flour, and spices; set aside. In a large bowl, toss apples with lemon juice. Add sugar mixture; toss to coat.

2.

Line a 9-in. pie plate with bottom crust; trim even with edge. Fill with apple mixture; dot with butter. Roll remaining crust to fit the top of pie; place overfilling. Trim, seal, and flute edges. Cut slits in crust.

3.

Beat egg white until foamy; brush over crust. Sprinkle with sugar. Cover edges loosely with foil.

4.

Bake at 375° for 25 minutes. Remove foil and bake until crust is golden brown and filling is bubbly, 20-25 minutes longer. Cool on a wire rack.
What are some of your favorite fall apple favorites?