Revamp Your Porch
---
When it comes to our front porch, little details can go a long way. The exterior of your home is the first thing you and many others see when they arrive at your residence. 55% of homeowners use the garage as their house's main entryway point, and for those that are left using their front door as a point of entry, it must be inviting and warm. Let's dive into some major and minor additions to transform your porch into an oasis.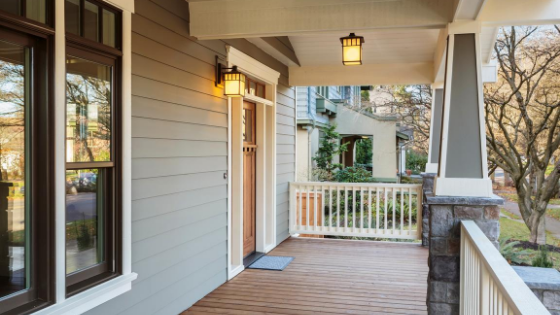 The Door
Whether you are painting or replacing the front door, it is typically the first thing people are drawn to. The color or style of one's door says a lot about who they are. Painting your front door is an easy, affordable way to change the exterior and give a little character instantly. Pick a bold color or even freshen up existing paint. If you want a larger project, paint the ceiling, or the railing to liven up the entire porch.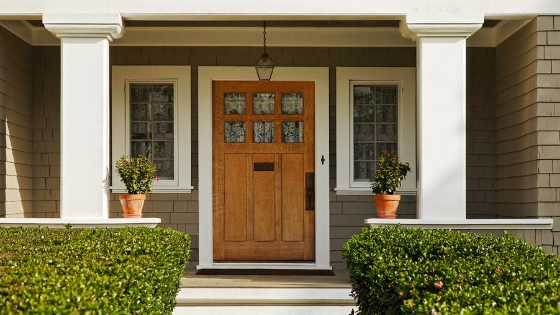 Your House Number
A simple and cheap update that you can make is switching out the house numbers. Especially those old school 90' plastic light covers. Some newer options to consider are metal with a bold font, a planter box with the house numbers on it, and plants to freshen up the look, number shaped wood with succulent fillers, colored to match your front door, or glass with backlit LED's.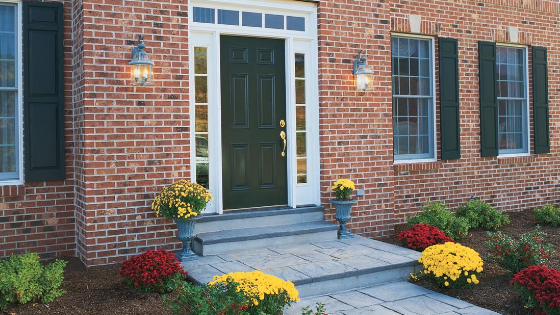 Adding color with Plants
There is a disconnect between your front landscaping and front porch. Porches are harsh, colorless, and cold, bridge that gap with plants. Add some natural elements, like hanging planters, large clay pots with flowers, or a few flower boxes. Faux plants and flowers have come a long way over the years. No water required.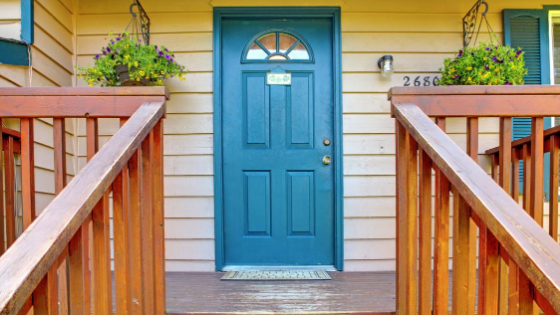 Sitting on your Porch
If you can accommodate seating, consider a small seating area to entertain. Outdoor patio furniture can be pricey, but you can find a few easy DIY projects, or an estate sale to accomplish your dream front porch sitting area. Add a porch swing if you would like to the classic route. Adding drapes can create a private space and are very easy to install. Consider adding an outdoor rug, side table, coffee table, or even a new light fixture to complete the look.