The Brewer's Cabinet -- Local Spotlight
---
Mitchell recently got a behind the scenes tour of Brewers Cabinet or BC as the locals call it. With their locally brewed craft beers and weekly specials, it is the perfect location to host your next event or night out.
Brewers Cabinet brews all their own beers at their brewing facility right in Reno. One of the most popular local favorites is the Moon Dunes, a Hazy IPA that is bursting with tropical fruits, with a silky smooth finish. The locals say, "if you drink enough, the man on the moon will give ya a little wink." Pair it with some delicious $1.50 street tacos on Taco Wednesday, or even better Burgers and Brews for $10 on Mondays. Each day brings a new special and personally, Street Taco Wednesday is our favorite. They have 3 taco choices and the sauces are amazing!
BC has their beers in a few locations around town, one being a new speakeasy-style bar called Shims Surplus + Supplies and in "speakeasy" fashion, of course, it's no easy task to find. We have heard it is on 3rd Street. Keep an eye out for that local spotlight in the near future.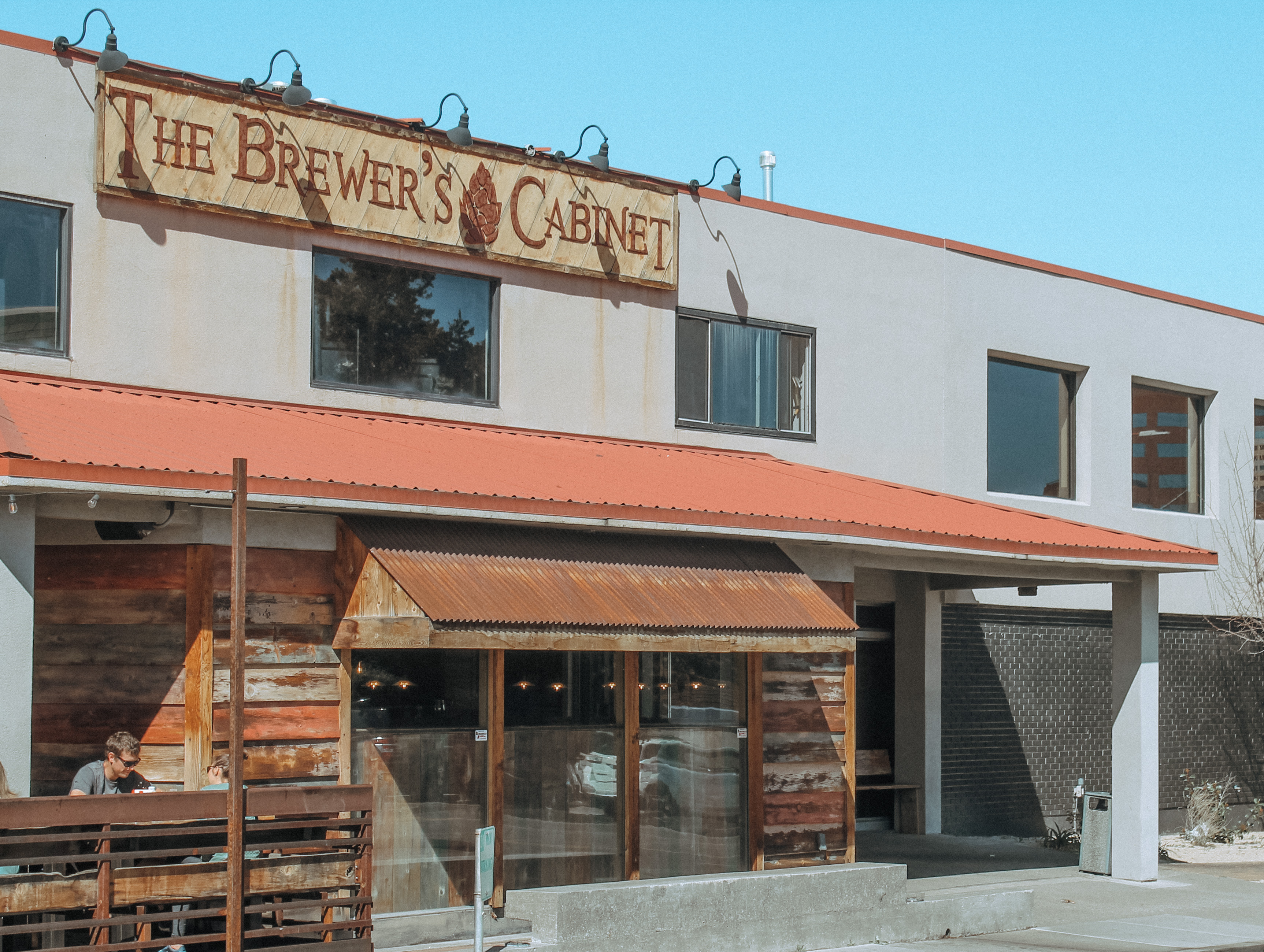 When Brewers opened in 2012, the Owners also created The Reno Rebuild Project and between their four local businesses, a donation of $.05 on all goods sold goes to The Reno Project Fund. This fund continues to grow and each year owners Michael Connolly, Chris Kahl, and Zachary Cage select one lucky Reno resident is selected to receive a small business loan to make their dreams come true and become an entrepreneur. Bella Bucha Kombucha and Derby are two of the local businesses that have received a small business loan to make their dreams come true! To learn more about the fund and how to apply, go to renorebuild.com
We hope you check out Brewers and enjoy their tacos and burgers as much as we do!